Read time 10 min. Prep time 20 min.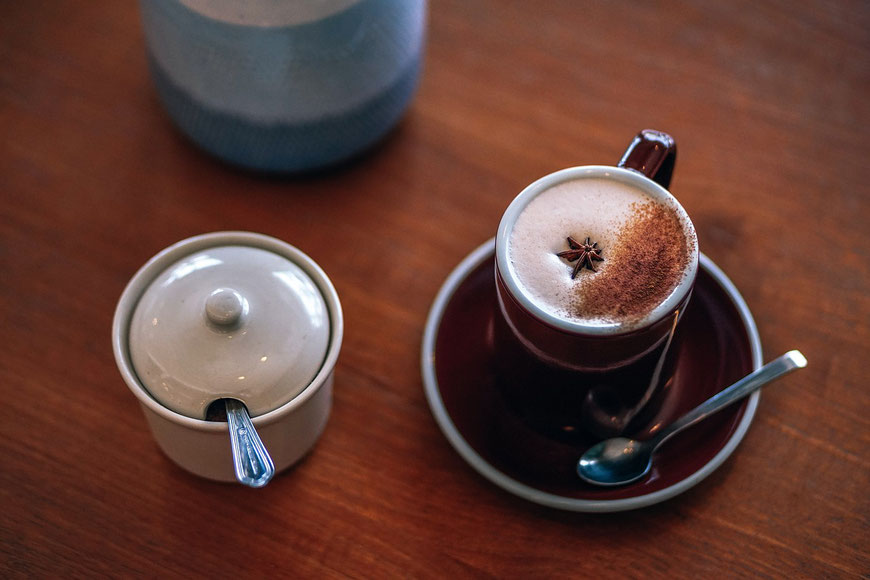 Today I want to share with you our favorite Masala Chai recipe. Masala Chai originated in India and is very common to the streets of Bombei and other South Asian cities.
What is Masala Chai?
The proper name for Masala is Masala Chai, where "masala" means "spice."  And "chai" means "tea" in many other languages, including Russian, Hindi and Urdu. Chai in Russia is a plain black tea and does not contain any spices. So, when you refer to Indian spiced tea, mention both words – "Masala Chai."
Masala is distinguished from other teas because it allows a blender to use an abundance of different spices to create a unique taste.
Unfortunately, in the United States Masala Chai has lost its original taste. If you order Masala Chai in coffee shops or buy it in the store, you will probably receive a too-sweet, full-of-vanilla-and-cream drink that is barely reminiscent of Indian Masala Chai.
 Tips to make your chai taste better.
Always use loose leaf tea. Assam black tea is the best for Masala Chai.

Masala Chai must contain "core" spices: cardamom, ginger, nutmeg and cloves. That what makes tea "spicy.

In addition to "core" spices, you can add cacao, cinnamon, vanilla, licorice, black pepper, almonds, saffron, star anise, fennel, chocolate and even lemon peel, to name a few.

The tea must be boiled, which is unusual, because in Europe and the United States we steep tea to avoid bitterness.

Instead of cow's milk you are free to use almond milk or soy milk.

Instead of sugar to sweeten your tea, you can use stevia, agave syrup, honey, or maple syrup.

To make Masala Chai you will need a small pot, a grater to grate fresh lemon peel, ginger or nutmeg, a strainer, and mortar with pestle to grind spices.

Keep in mind that depending on your ingredients, the taste of your tea will significantly change. So, experiment, and enjoy!
Our recipe of Masala Chai has a soft taste with a hint of freshness from lemon. Cocoa nibs add chocolate smoothness. And cardamom and other spices to create a unique-to-Masala spiciness and warmth.
Ok, let's start.
Recipe.
Ingredients:
1.    Spring or purified water - 1 cup
2.    Assam Black Tea - 2 tsp.
3.    Cardamom - 1 tsp.
4.    Cloves -1/2 tsp.
5.    1 cinnamon stick
6.    Ginger - 1 tsp.
7.    Vanilla extract - 1/2 tsp.
8.    Cocoa nibs - 1 tsp.
9.    Nutmeg -1/4 tsp.
10. Milk - 1 cup.
11. Lemon peel - 1/4 tsp.
12. Agave syrop or white sugar - 2 tsp. or to taste.
13. Frothed milk and cinnamon powder to garnish if desired.
      Directions
First, boil 1 cup of water.

While the tea is boiling you can grate your ginger, and nutmeg if you have fresh ones. Grate lemon and set it aside.

Grind together cardamom, cloves, cinnamon, cocoa nibs, and nutmeg.

Add mixture to the boiling water and boil for 2 minutes.

Add 2 teaspoons of Assam and boil it for another 1 minute.

Gradually add milk and sugar or another sweetener.

Add lemon peel.

Bring Masala Chai to a boil and simmer for 2 minutes.

Strain the tea into a cup.

Add milk froth and cinnamon if desired.
I found this Masala Chai very soothing and comforting. I loved its generous, rich, and complex aroma due to the abundance of spices settled by the softness of milk and chocolate. I hope you enjoyed it as well! Experiment and share your findings with us. 
Dedicated to your wellness,
Jazeera Aitzhanova
---
Enjoyed reading our blog post? 
Subscribe and receive more fun reads about tea.