2 min read. 5 min to make.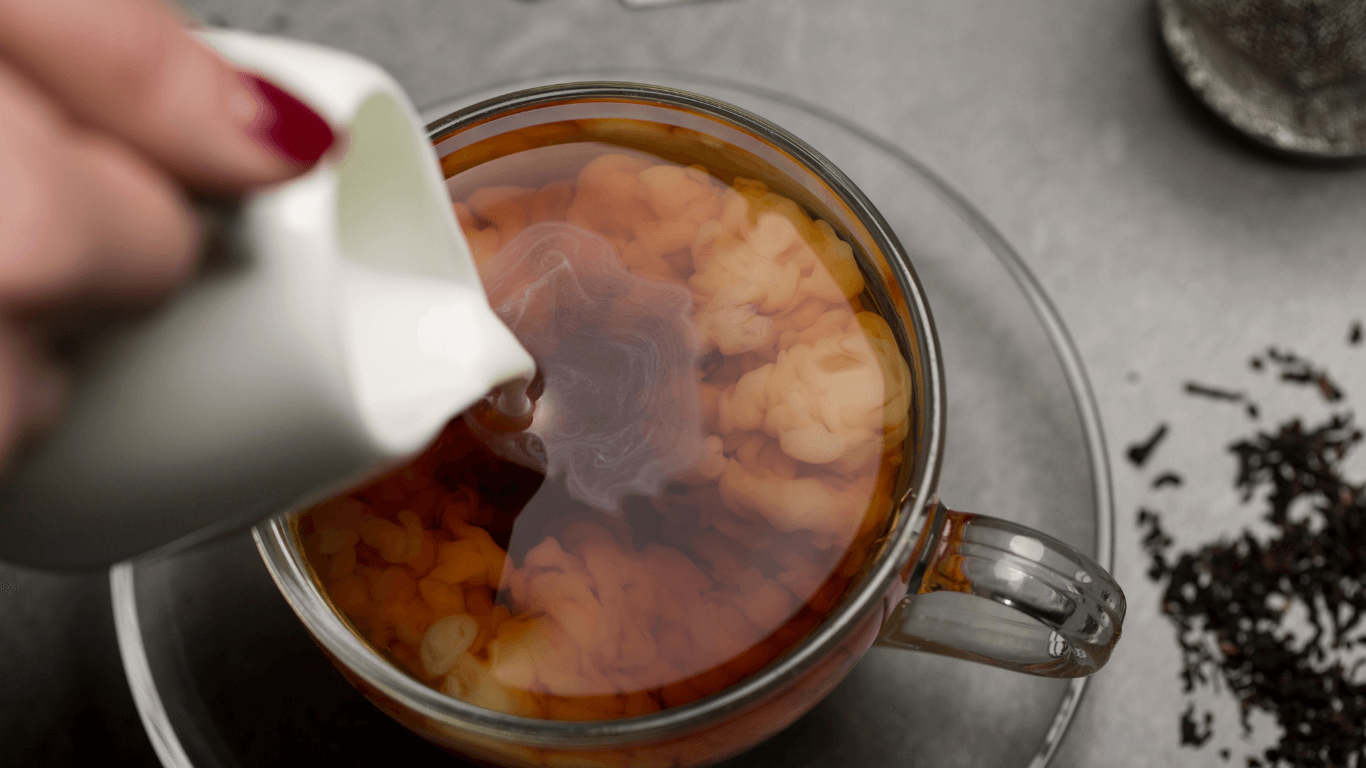 How to make simple and delicious milk tea.
Milk tea is a traditional drink that features a blend of black tea and milk. It's often found in cafes and homes across Great Britain and Asia. In India traditional milk tea is called masala chai. Today milk tea is getting its popularity in the United States. The most common name for milk tea in the US is tea latte.
Today you can find many different types of milk tea, including matcha latte and pu-erh latte. In addition, many people like to add milk to green teas. Below you'll find our pro tips for making milk tea and our favorite recipe.
Tips for the perfect milk tea.
Tip#1. Use high-quality loose leaf black tea if possible. We recommend our English Breakfast, Earl Grey, Darjeeling, or Assam teas. Loose leaf teas have a deeper aroma and taste richer than conventional tea bags. 
Tip#2. If you use soy milk, make sure that you gradually add cold soy milk to the hot tea. Fast mixing will result in separation of the soy milk and your tea creation will be doomed. First, add a little bit of soy milk, then hot tea. Keep doing this until your cup is full. This allows the soy milk to adjust and not separate. 
Tip#3. Never put lemon in your milk tea. The acidity from lemon will curdle the milk and who wants that? 
Perfect Milk Tea Recipe for 1 person.
Ingredients:
Black tea- 1 heaping spoon of loose tea or 

1 tea pyramid

.

1 tablespoon of cow's milk, coconut milk, almond milk or soy milk. You can also use sweetened condensed milk.

Sugar, agave syrup, stevia, honey or any other sweetener of your choice.

Frothed milk (if you feel fancy).
Steps.
Boil water to 212F or 100C.

Put 1 tea sachet in a mug and add boiled water.

Steep your tea for about 3-5 minutes.

Remove loose leaf tea or a tea bag to prevent bitter taste and astringency.

Add sweetener for your choice.

Now add frothed milk. 
Voila! This simple milk tea recipe is warm and delicious and can be paired well with tea sandwiches or desserts. 
Do you love milk tea? Let us know in the comment section below. 
Tea sommerlier and founder,
Jazeera Aitzhanova 
---
Enjoyed reading our blog post?
Subscribe and receive more fun reads about tea.